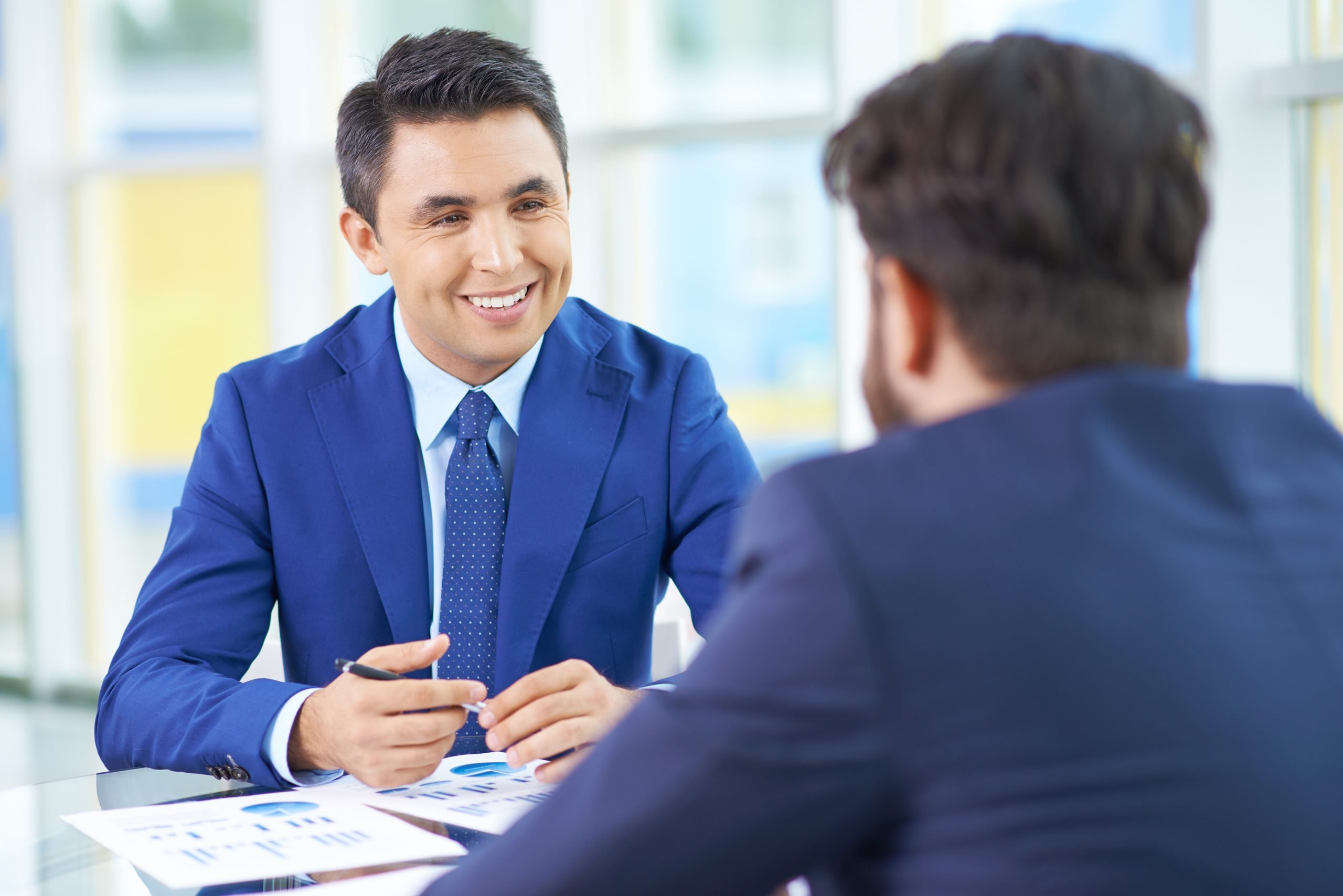 Whether it is competitive exams or jobs in the private sector, most of the candidates feel the most difficult stage in the selection process is the interview. The reason for this is the lack of confidence despite the knowledge and lack of decision-making ability to not answer the interview panel properly. If you are also nervous about the interview, then you can prepare yourself by knowing some common questions and their ideal answers.
1. Tell Us Something About Yourself?
The interview usually begins with this question. If you are experienced, then answer this question by telling your 2-3 jobs about your previous job. If you are a fresher, tell us about your qualification, quality, and extra-curricular activities.
Example: My name is XYZ and I have graduated from XYZ University. I have worked in the XYZ position of XYZ Company for 5 years. I have done many important things in my career. For example, I have made a profit of four lakhs per annum from my strategy by staying in this position in XYZ company. I am a responsible, hard worker and a dedicated person for my work. I am looking for opportunities to put my employment in the right place.
2. Why Do You Want To Join Our Company?
Through this, the interview panel tries to know your dedication to the job. You give your answer according to the job requirements and tell them how passionate you are to fulfill these requirements and you also have the capability.
3. What Is Your Greatest Strength?
This question is an opportunity for the candidates to highlight their potential. Tell us about your qualities that are suitable for that job profile. You can also include some common qualities such as excellent communicator, hardworking attitude, team player, etc.
Example: If I talk about my strength, my habit of not giving up makes me a special person, the biggest thing is that I like challenges. I keep searching for my own limit.
4. What Is Your Biggest Weakness?
This is a tricky question. To answer it directly means that the interview panel has its own weaknesses. To expose The best way to answer this is to present such qualities as weaknesses, which occur in very few people, such as modesty, punctuality, flexibility, ability to remain positive in every situation, etc.
Example: Talking about my weaknesses, I was a bit shy in childhood, it took me a long time to get mixed up in people, but I have developed myself day by day and I do not let this weakness affect my work.
5. What Is Your Dream Job?
Through this question, it is tried to know that from the current job profile your thoughtful job. How many matches and whether you will be able to work in that environment or not. Before answering this question, know the job profile well and answer accordingly.
6. Why Is There A Gap In Your Career?
Obviously, to answer this, you have to tell about your background. If there is a negative impression On the interview panel, you can also be rejected. In such a situation, if there is a gap in your career or there is a gap in studies, then tell the panel the exact reason for it. Your way of telling should be conviction and positive.
7. Why Did You Want To Leave Your Previous Job?
Remember, you should never say anything negative about your previous employer or X boss in an interview. This will spoil your impression. You can give some concrete reasons like career growth, financial stability, job security, etc.
Example: As I told you that I like challenges but in my last job, things were very simple and short, I had to expand my scope of work / where I have opportunities, and where I can actually learn.
8. How Do You Deal With Pressure Or Stress?
You should give an answer that shows how productive you can be through stressful situations. And can deal positively. Maybe the interview panel will tell you some tense situation and ask what you will do in such a situation. If you want, you can share any such experience.
Example: I consider my workload to be my part. I do not consider it extra-pressure but if there is any such problem, then I will divide the work into four parts and the most important work will be dealt with first and the rest of the problems will be dealt with in turn.
9. What Is Your Salary Requirement?
If the interview panel has asked you this question, then understand that your interview so far has gone in the right direction. At such a time, you should not make any such demand, which will change your hard work till now. You will already have some idea of ​​how much salary the company will give you. You should ask for a little more than that so that you can negotiate easily.
Example: I have worked on the XYZ pay scale. I want xyz% more than you according to my hard work and dedication.
10. Where Do You See Yourself After 5 Years?
If you are asked this question, then be honest and clear about your future goals. But also keep two things in mind: One, the panel wants to know about the realistic expectations of your career. Two, what matters is this job in your ambition.
11: What Is The Biggest Achievement Of Your Career So Far?
Obviously, in response to this question, you have to tell about all the achievements that you have achieved in all your previous jobs. It should mention all the promotions, awards, etc. you have received.
Example: My first greatest achievement is my health, because of which I keep fit. My second achievement was through my smart work when I increased my cell sales by 30% of XYZ.
12. Why Should We Hire You?
The answer to this question should be such that it matches the requirement of vacancy, that is, you have to tell about the qualities that the interview panel feels that you are fit for that position. There are certain qualities of a candidate in every vacancy requirement. You can include some points of the same in your answer.
Example: I think I have all the qualities that are required for this position. There may be more talented and hard-working people in your company than me, I am not telling myself anything special but yes! From the very beginning, there has been a fire in me about my work, I always like to do things 100% correct and I have done similar things in my career which has been demanded by this company for the applicant of this post.
13. Do You Want To Know Something?
Ans. Yes, you should always prepare at least one question in advance, which you can ask the panel. You can ask any question related to the job profile itself. This will give the impression on the panel of how interested you are in this job.