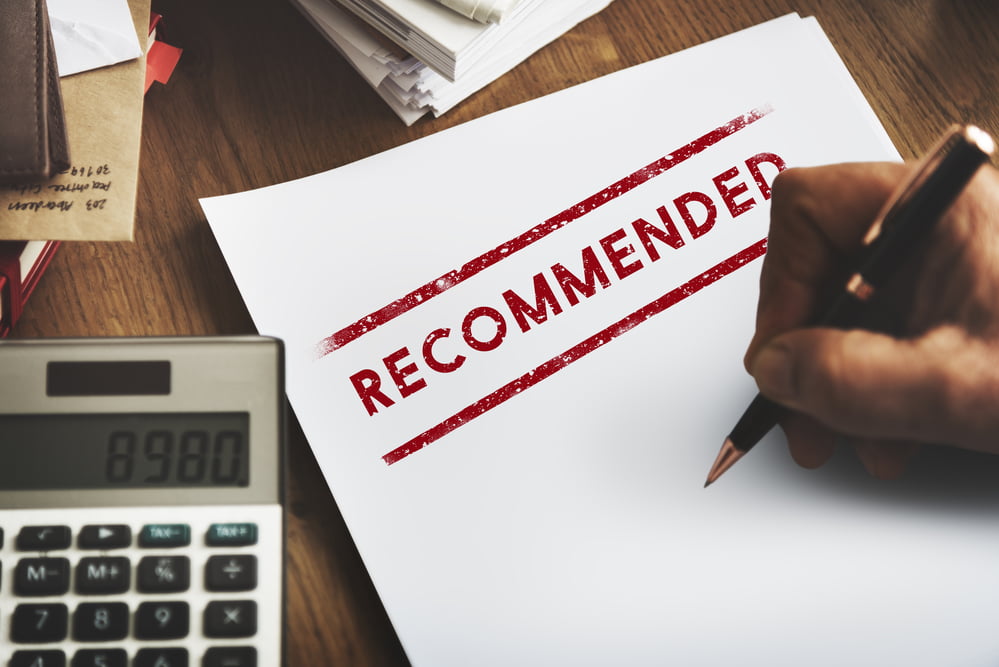 When it comes to learning, most articles are devoted to students and provide them with multiple recommendations, tips, and tricks. This article likewise has a goal to help students. However, it's targeted at teachers because one day their students may ask to write a letter of recommendation for college. It's one of the compulsory demands for all students and they require about 2-3 letters. On most occasions, they are written by teachers who know them and can tell something positive to increase student's chances to get accepted. However, not all teachers understand how to complete that request correctly.
Although you may be surprised, even teachers may require letter writing help provided by professional writers. It's not easy to write a letter of recommendation, especially when you do that for the first time. Professional letter writing companies are happy to support all customers, including teachers and professors. If you're a teacher and are asked to write this letter but you don't know how to do that properly, we can help. This informative guide provided by experts from WriteMyPaperHub explains how to successfully complete a letter of recommendation for college to help your students.
Weigh All the Pros and Cons
Our first recommendation will be a bit weird. Before you agree to write the letter, think about whether it's a good idea. You should honestly evaluate all the traits and qualities of your student. You must be honest in your letter of recommendation and if you cannot write something positive about the person, it's better to quit this task. Even if you refuse to write a letter about that person, direct him/her to one of your colleagues who knows him/her better.
Focus on the Particular College
Once you agree to write the letter to the college, study its main objectives and principles. It's an important stage because it fulfills two vital points. Firstly, you should understand what a concrete college expects from its students. Thus, you may adjust your story to those expectations. Secondly, knowing the demands of the college you can match them to the talents of your student. Perhaps he/she doesn't realize that the chosen college doesn't suit his/her needs or the demands may be too complicated. Consequently, you may prevent a huge life mistake and recommend a better learning option.
Collect Information about a Student
Even if you know your student pretty well, you cannot know everything about him/her. Therefore, ask him/her to write a detailed resume. The student is supposed to provide the most important facts:
The best personality traits;

Professional/learning qualities;

Main academic achievements and rewards;

Extracurricular activities;

Any professional practices;

Major hobbies and activities.
Consider meeting your student in person. A private conversation may reveal more facts and clarify some points you didn't understand after reading the resume. Your collaboration may help to identify what key elements to mention.
Clarify Your Relation to the Student
You should obligatorily explain how you are related to the student. Tell how long you know him/her and what classes you've taught. It automatically increases the credibility of your letter because it shows that you really know a student and can tell something important about him/her.
Prove Your Claims
When students write scientifically-based assignments, they must find relevant data and examples to prove their theories. This method works for recommendation letters as well. You cannot simply claim that a concrete student is good, hard-working, knowledgeable, skilled, diligent, and so on. All these and similar claims must be proved by some evidence. You should mention real-life situations when certain qualities of a student helped to overcome impediments. For example, the diligence of a student helped the school newspaper to meet a deadline and write informative and helpful articles.
Remain Positive in Your Writing
It's of huge importance to keep a positive tone in your writing. You cannot write something bad about the applicant. The main purpose of a recommendation letter is to prove that a schooler will be a worthy college student. Always remember the first advice of this guide.
Follow the Submission Guidelines
Before you submit the letter, make sure you have met all the demands on submission. For example, you should send the letter in a PDF format, add some specific data, etc. Of course, you should double-check the date of submission to make sure you aren't late. Otherwise, your work and hopes of your student will be spent in vain.
Don't forget to leave your contact information. The administration of a college may want to verify the credibility of the letter. If there's no contact information, it'll grow suspicious because anyone else might write recommendation letters that become fakes.
The Usefulness of Letter Writing Websites
We all know that thousands of students actively use the assistance of professional letter writing services. They help to handle merely all academic assignments. In the meanwhile, teachers and professors may likewise use their assistance. Our guide shows one of the possible uses – the accomplishment of a recommendation letter. You may get useful tips and samples to get a better understanding of what you're supposed to write. The main advantages of such platforms are:
High quality;

On-time deliveries;

100% authentic projects;

Affordable prices;

Total confidentiality;

24/7 support, etc.
Obligatorily memorize the points mentioned in our article. If your students ask you to write a recommendation letter to get into a college, this information will help you to succeed. Thus, you'll help your students too.