There are some things, which you must keep in mind while composing a leave application to boss for a casual leave or for vacation. The most important fact is that it's necessary to make your leave application to boss correctly formal. The leave application to boss has to be clear and brief. State your reason for the leave in concise terms and also mention the time period for which you're writing the leave application to the boss.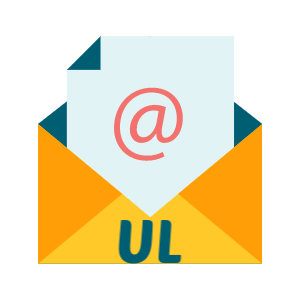 Many services have some specific leave policies that you may have to follow while taking a leave as well as attach a general leave application to boss for leave. Refer to those leave strategies of your office even before you send out your leave application. Now check out the sample leave application to the boss in this article below:
Format & A Sample Leave Application To Boss
Before you start writing your leave application, note down these below facts:
The kind of leave you want
The cause for your leave
Start and end date of your leave
Total number of days leave you are taking
An emergency contact number where you will be available
The position and name of the person who is going to cover for you
Attach the supporting documents in the case of sick leave, for instance, "illness certificate or Prescription" 
Format 1
Your Full Name
Your Position
Your Address
Date: (On which the leave application is written)
To,
Name of the Addressee,
Name of the Organization,
Address of the Organization.
Subject: Leave Application for [State the reason for leave]
Greetings / Salutations,
Always start the initial paragraph with the necessary detail that you are going to take a leave for and also mention the number of days you are going to be on the leave for. It's very essential to state the starting and end date on which you wish to take leave. Always provide the cause for the leave in specific terms, means without any unnecessary details in it.
In the case, you're taking a lengthy leave then the leave application to boss must also contain details regarding how you're allotting your work as well as who's going to take the responsibility for the duty in your absence. 
End the application by being grateful to your boss for granting your leave application and proving your emergency contact details if they have to communicate with you in the case of an emergency.
Yours sincerely,
(Your Signature)
Your Full Name
Download Leave Application To Boss Format 1 In MS Word File

Format 2
Chandler Bing,
Junior advertising copywriter,
ABC Company,
New York – 11218.
Date: 27th April 2019
To, 
Matthew Perry,
ABC Company,
721 Bradford Ave. 
Brooklyn, New York-11218.
Subject: Application for Casual Leave.
Dear Mr. Perry, 
I, [your name], writing this to inform you that I need to take casual leave because I have to go, my mother, is terribly infected with the virus. She has caught this infection just yesterday evening. Since then she has been feeling too weak, the doctor has asked her to take 1 week's bed rest. So I will have to take care of her. So, I will need to take leave from 27th April 2019 to 3rd May 2019.
As per my mother's physician, she has to take medicine for 5 days, together with complete rest for minimum a week or so. I am also attaching the doctor' prescription and advice in this application, confirming the time that my mother need to recover from this infection.
Kindly permit me to leave for a week. During my absence, Monica Geller will take over my work. Please feel free to contact with me whenever needed on my contact number [Your Number] and/or email ID, [your email id] in the case of an emergency. 
Thanking You,
Yours sincerely,
(Your Signature)
Chandler Bing.
Download Leave Application To Boss Format 2 In MS Word File

Format 3
_________ (Your Name)
_________ (Your Address)
Date: _______
_______ (Company Address)
Respected Sir,
Civil requests are that ____________. Due to which I am unable to come. Please grant me leave from date _____ (date of that day) to date _________ (date as long as the holiday is required). I will fulfill my responsibility as soon as possible. Hope you approve of my vacation.
Thank you for understanding my problem.
Yours faithfully,
_________ (Your name)
_________ (Employee number)
Contact: _________
In the case you're applying for leave after you already have taken the leave due to unforeseen circumstances or illness, then you'll have to change the format of the leave application to boss slightly. 
FAQ:
Q. How Do I Ask My Boss For A Leave?
A. While writing a letter for leave application to the boss we think of many things like how to write or thinking of getting help from sample letters. See below to see some samples.
Q. How Do I Write A Formal Leave Application?
A. To write a leave application you need to follow some rules and format. Here some format and samples are given. read here more to see the samples.
More Recommended Articles:-