Marriage is certainly one of the most memorable and important events in any person's life. From engagement to Honeymoon trip you will need a quite long vacation. So if you are an employee then you will have to write down to your manager or boss for your own marriage leave application.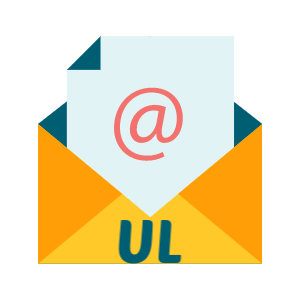 There're a lot of ceremonies and formalities that take place during the marriage and also after the marriage. So, here's the basic format and sample of requesting for the own marriage leave application to workplace.
Format & Sample Of Own Marriage Leave Application
From,
Arun Sen,
124, Hariganj Building,
Kolkata.
Date: 26th September, 2019
To,
HR Manager,
TCI Group of Industries,
Kolkata.
Subject: Requesting For Matrimonial Leave
Dear Sir / Madam,
I would like to gladly inform you that my marriage has been scheduled on 2nd October. Hence, I am writing this letter to you to appeal for a while off from work as I have to make arrangements for my marriage. I will be very thankful to you if you grant me leave for these following days: 
1st October for Engagement
2nd to 12th October for Wedding & Honeymoon Tour
I'll submit all the works by 30th September. I also assure you that I will complete my due work in time (if there's any) just after I resume to work. I've also handover my works to Mr. Rahul Majumder, in my absence, just in the case of urgency.
I would also like to invite you to my marriage ceremony and would be delighted if you come to bless both of us. I will definitely, send you a formal invitation too.
I hope you'll consider my letter as an official matrimonial leave application and thus grant me my leaves for those above mentioned dates. Hope to get a positive response from you.
Thanking you.
Yours sincerely, 
Arun Sen 
Your Designation
Your Department.
Download Own Marriage Leave Application In MS Word File

Own marriage leave application is mainly written in order to tell your manager or boss that you're gonna get married and thus you need leave to make the necessary arrangements for your marriage. So, if you are getting married too…use this format to write down to your boss for your own marriage leave application.
FAQ:
Q. How do I write an application for leave?
A. To write an application letter for seeking leave you need to know the proper format of letter writing. You need to choose the proper words if you want your leave application to be granted.
Q. How do I write a letter asking for leave from work?
A. Employees get some leaves including casual leave, medical leave, sick leave, etc. You just have to send an official letter to your office and maintain the proper format to write the letter.
Q. How can I write a leave application for school?
A. If you are a student and you need to write a leave application for your school it is very much important to follow the proper format to write leave application for school.
More Recommended Articles :-