Vacation may be required anytime. No matter whether you are a school student, college student or employee you must know how to write an application for leave for necessary work. You can see the format of writing letters for leave from here. You can also learn tips for writing applications for the holiday. So, read more to know how to write one day leave application.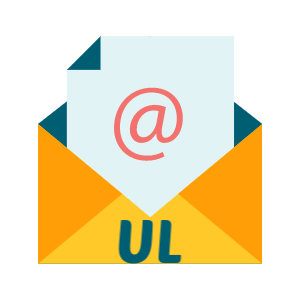 How To Write a One Day Leave Application Letter?
Before writing an application letter for leave, you should get the format well. The reason for the holiday should be clearly stated in the application for leave. So that on writing a letter for the holiday, your reason can be understood by seeing the application. Also, in the letter for leave, you must also have how long you want to leave. Below you can see the format of application for leave.
Tips For Writing One Day Leave Application Letter:
Format Of Application Form:
The first and necessary step to write the application form is its format. If the format is correct, everything will be clearly understood as soon as you see your application form. And the viewer will also like to read your application form. Which can be very beneficial for you. Because this will allow your application form to be accepted without question.
Write On Plane Paper:
If you are keeping so many tips for writing applications, then also take this tip. Always write the application on plain paper. This is the correct way to apply. This will let your principal or boss know that you are following the rules. And this will also bring out the character of your good nature.
Important Information:
It is important to have the necessary information while writing the application for leave. Also, it is very important that that information is written correctly. Therefore, you should write the reason for leave in the application form properly. Also, give good information about the dates. So that there is no problem later.
Use Of Correct Words:
It is very important to choose the right words while writing the application. Every word in the application should show the request and etiquette. Because the application form only means request. Therefore, the work should be as the name is.
Reason For Leave:
Application For Illness:
Some applications are also written for illness. While writing the application for the disease, you can tell about your illness. If you want a long vacation. So you must apply for a medical certificate. So that your application should be given more importance. So that you can come back to school without any problems after the illness.
Leave For Necessary Work:
There are some reasons which you cannot tell. So you can write a reason for leave for necessary work. This will not require to give reasons. And you will also get a holiday. But you fill in the other information correctly and well.
Application For Marriage:
Everyone has to go somewhere during the wedding season. Most people are required to write an application for marriage. The wedding date is decided in advance. Therefore, you should write the reason for marriage in the application. Write the correct information about which date you want to leave.
Format 1: 
One Day Leave Application For School/College For Sickness:
Because there are so many students in school or college who have to go somewhere suddenly or their health worsens or sometimes a situation arises that they are unable to attend school or college, then In such a situation, the student has to write a letter to the headmaster of the school or college. So, see 
It is very easy to write a letter to the headmaster for the leave, but still, a lot of children do not know how to write a letter, well it does not matter because today in this article you will learn to write application or application letter to the headmaster regarding the absence.
To,
The Head Master
[School Name]
(Subject: Application Regarding Leave)
Respected Sir/Madam,
I am a regular student of your school, [Name]. It is a humble request that the reason is that my health suddenly deteriorated yesterday [Reason For Taking Leave]. Returning from school, I had a severe headache due to the strong sunlight. I feel a lot of physical weakness now. Now I am not in a position to come to school. The doctor has advised me to rest. That's why I am asking for one day leave from school tomorrow [State Date]. I will be very much grateful if you grant my request.
Your obedient student,
[Name]
[Class]
[Roll Number]
[Date]
Download One Day Leave Application For School/College For Sickness In MS Word File

Format 2: 
One Day Leave Application To Office For Sickness:
You can fall ill on any particular day and this state of not going to the office for work usually comes without any prior notice. It is usually advisable to write a sick leave application form to inform your boss. In some circumstances, a medical certificate from a certified physician may also be required.
Date
Company Name
Company Address
[Sender Name And Address]
[Date]
To,
[Recipient's Name]
[Recipient's Address]
(Subject: Application Form For Sick Leave)
Respected [Recipient's name] Sir/Madam,
I am writing this application to inform you that I am suffering from a serious viral infection and therefore, [Reason To Take Leave] I need to be discharged from work. I have had this infection since last night and I will not be able to come to the office Yesterday [Date]. As reported by my doctor, it is best that I rest and recover before starting work. The doctor's letter is also attached for your reference.
Please leave me on [Date]. I will be available on the phone in case of any priority or urgent matters. Please contact me at your convenience. For urgent cases, I have informed [Name Of Coworker] to ensure that all work is completed on time.
I hope you will understand and give me leave for the above period. Awaiting for your approval.
Yours Faithfully,
[Your Name]
[Signature]
[Date]
Download One Day Leave Application To Office For Sickness In MS Word File

More Recommended Articles :-